About Me
The entire website is my hobby and for the enjoyment I have for photography and videos. I also research UFO sightings, Aliens, Abductions, Bigfoot, and any other strange experience. The video and photography connect well to the hobby plus it's pretty interesting.
The name SignalForty.com came from my nephew who passed away in a motorcycle accident. It was his so I keep it up in his memory. I love you Andy.
SignalForty means, "Alarm", "Intrusion", or "Call to Action"!
Name: Richard Elzey
Home: Spring Hill, Florida
I'm happily married, for over 23 years now… I'm still in love with my wife! She is my best friend as well.
Pets: German Shepherd (Hattie), a miniature pig (Roscoe).
Personal Information: I'm growing several types of trees and HOT Peppers (100 types). I take a camera everywhere I go, I love Photography. I ride a 2003 Harley Davidson Electra Glide (Love It), I'm trying to learn Fly Fishing. I play on Computers/the Internet making websites. I would love to get back into SCUBA Diving, I'm researching UFO and other mythical creatures, It's awesome.
Professional License: Florida Certified General Contractor, Mold Assessor, Mold Remediator, EPA RRP Lead Renovator, Florida Home Inspector, Swimming Pool Contractor, Florida Notary Public, and Red Cross CPR / First Aid / AED Instructor.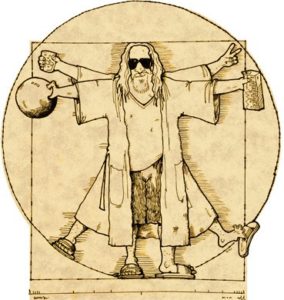 Also, Ordained Minister in the ULC Monastery, and ordained in Dudism (Dudeist priest)
Music: This is always tough because there are so many. AC/DC, MeatLoaf, Kid Rock, KISS, Jimmy Buffett, Van Morrison, Eagles, Eric Clapton, Robert Johnson, Dire Straits, Ry Cooder, Pink Floyd, Boston, Night Ranger.
Books: Battlefield Earth, Da Vinci Code, Angels and Demons, Born in Blood, Lost Sym­bol, The Hobbit, Lord of the Rings, Songs of a Distant Earth, Long Way Round, Long Way Down, Mission Earth (dekology) and tech many books…
Favorite TV shows: hmm… and the History Channel. – TV is dead
Movies: Movies: We Were Soldiers, Lord of the Rings (All Three), King Arthur (2004), Serenity, Citizen Kane, Da Vinci Code, Patriot, One Flew Over the Cuckoo's Nest, Armageddon, Young Frankenstein, John Adams, Band of Brothers, Pacific, Serenity, Blues Brothers, Miller's Crossing, All Harry Potters, 12 Angry Men, Casablanca, Paul, To Kill a Mockingbird, The Butler, It's a Wonderful Life, The Avengers, The Dream Team, Ted, 300, Shaun of the Dead, from Dusk to Dawn, and of course the Greatest Movie of All Time…"JAWS"…. the first one! Oh…don't forget "Stripes" – The reason I joined the ARMY